Remanufacture
Engine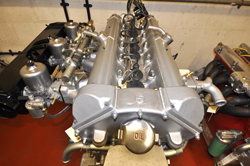 Engine rebuilds are a routine service offered by Goldsmith and Young. These may include detailed preparation for concours d'elegance or preparation for racing and for rallying.
All engines are manufactured to unaltered specification and many are improved to 4.2 litre capacity and beyond. Considerable money has been invested in the remanufacture of those "difficult to obtain" parts.
Unleaded conversions on both 6 cylinder and V8 engines are now routine.
Please call us with your requirements.
Gearbox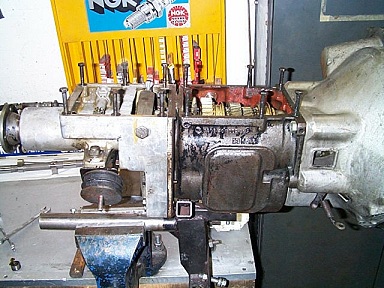 Gearbox rebuilds are a speciality of the business that has been carefully developed over many years.
We have a reasonably comprehensive stock of new and second hand parts in the DB4 and DB5 ZF gearbox and some for the V8 gearbox of the 70's.
Both standard and racing rebuilds are available dependent on the client's requirements.
Rear axle rebuilds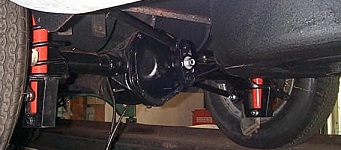 We can now offer a complete axle reconditioning service, all of which is done in house.
This may include the installation of a limited slip differential, altering the rear axle ratio to suit various requirements, and uprating the hubs and half-shafts to accept greater loads for racing or rallying.
Call us with your requirements.