John's Cars
Lunch with a friend...
During the last 40 years I have been privileged enough to own, drive and sometimes race a number of Aston Martins. I thought I might spend a little time looking back at some of the highs and lows of so many memories that advancing years have generated, which some readers might find interesting.
429NOU As it was in 1974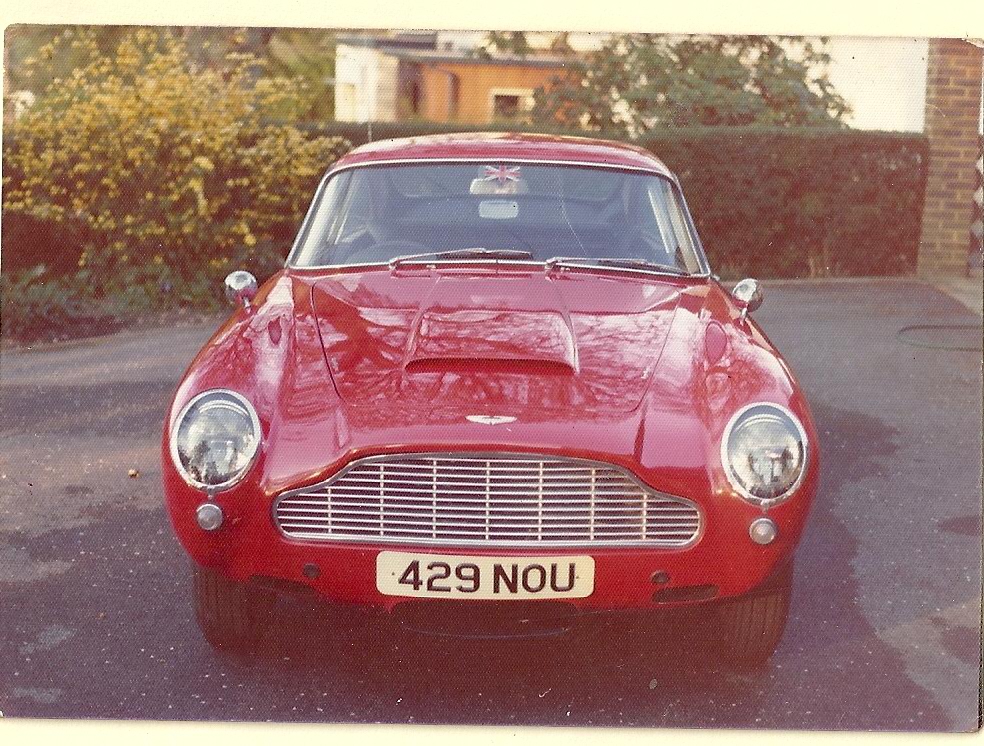 1. 429 NOU – DB4/1144/R The first Aston I ever owned was a lovely Red Series V - DB4 which was one of six or seven DB4 cars originally produced by the factory with a 12 plug GT engine. I was a submariner in the Royal Navy at the time and I had stopped off in Winchester to have Sunday lunch with my good friend Rhys Williams in the summer of 1974. He showed me his newly acquired olive green Aston Martin DBS manual vantage. I was hooked from that moment and asked him where he got it. He told me and after lunch I found myself inspecting a dismantled DB4 Reg No. 429 NOU in John J Sussex's Horsley garage near Winchester. "It's for sales you Know" said Rhys. I did a deal for £2000 with John J Sussex and asked him to put it back together. Six weeks later I was driving it around – somewhat nervously, as it represented an uncomfortable amount of my total net worth at the time! I owned the car for 12 years, during which time I rebuilt the engine with my friend Vic Bass in London and did one or two AMOC track days where I caught the racing bug. I finally sold the car in 1986 to recapitalise Goldsmith & Young to a guy called John Champ who did not keep it long before selling it to Edward Edgerton Williams who had some restoration work done on it prior to selling it abroad to Michael Brinkert in Germany. Eventually it ended up in California as part of the Blackhawk collection where the present owner bought it at an RM Auction in 2010. It is now looked after once more by Goldsmith & Young for the present owner and resides in London so the circle has been completed! In many ways this is my favourite car because it was my first, bought when I could not afford it at 21 years of age, and the car that taught me so much about Aston Martins because I had no money to maintain it! Arguably that Sunday lunch with Rhys Williams, who now lives in North Wales was a milestone in my life and Goldsmith & Young is the result.
2. 73 GYL The second car I owned was a white DB5 Saloon that I bought from the father of a friend of mine at the time called Tim Bisset. The thought of being "Astonless" was unacceptable so I bought "73 GYL". The car itself was unremarkable and I soon sold it but did retain the number plate "73 GYL" and it is still my personal number and moved from car to car over the years – including the DB4 GT Zagato that Gillian and I used to race. The Zagato (Chassis number B70/0186) is now a beautifully restored road car and lives in California not far from where 429 NOU used to live.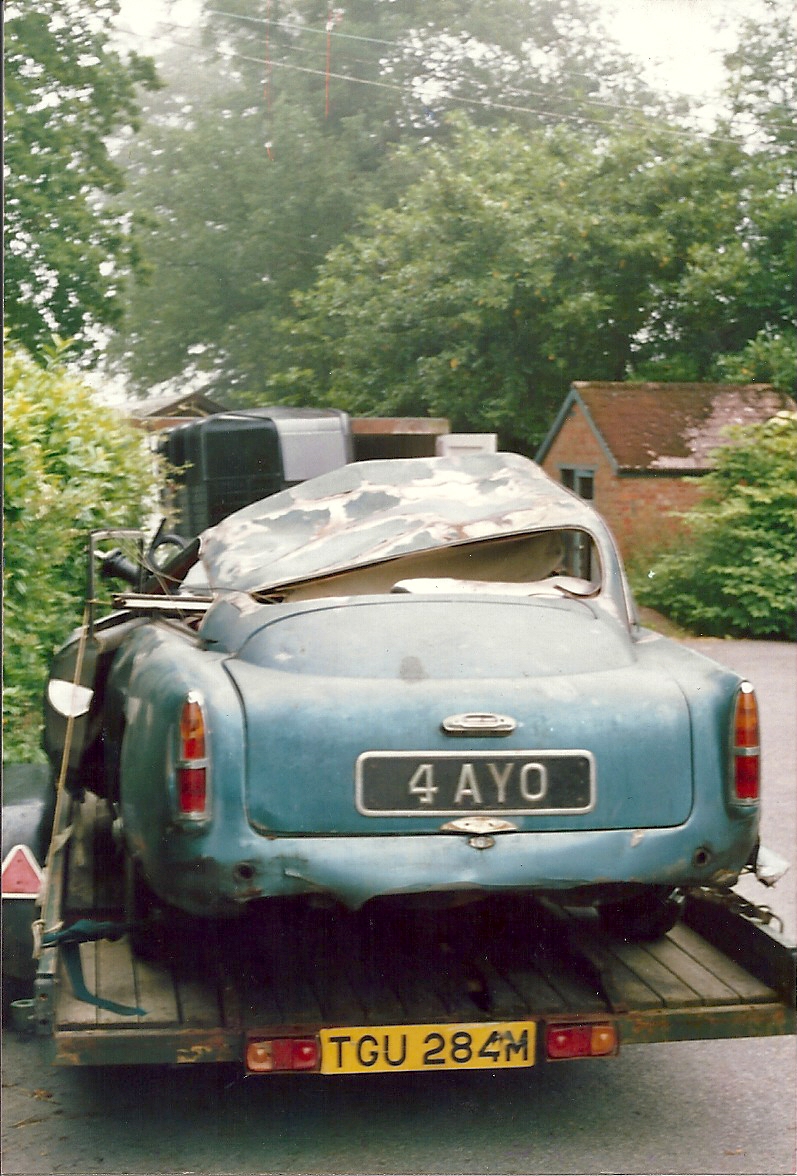 3. 4 AYO - DB4/352/R was the next car I owned in 1989 and the first racing car. I built it alongside a DB4 then owned by Graham Warren and subsequently sold to clients in Scotland. 4 AYO brought me many successes in the early 1990's. It was a full lightweight racing car built to AMOC fully modified racing rules. It was also the first car ever to have a 4.5 litre engine installed, which complied with AMOC rules i.e., no stroked crankshaft. However my abiding memory of that car was when I went to collect it after purchase from Killiecrankie in Scotland! I had to get a friend to drive me up in my Mercedes 280 CE with trailer on the back because I had been banned from driving for a month for speeding!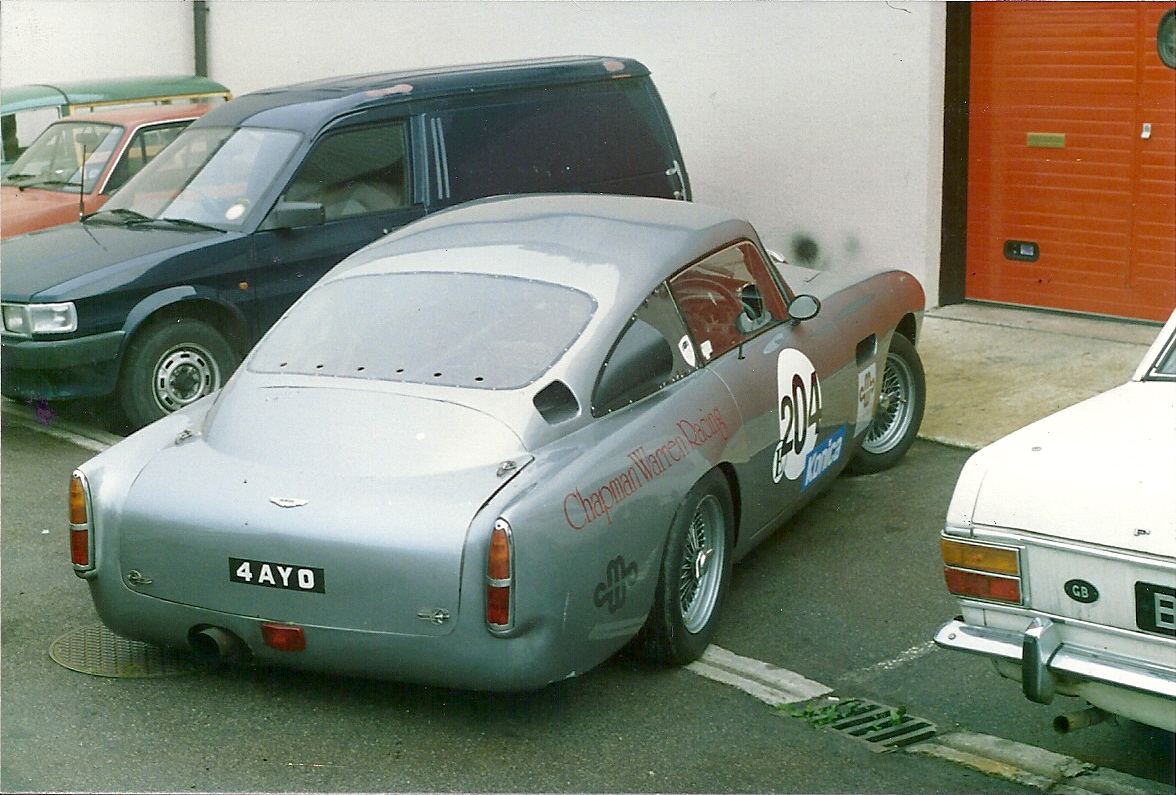 When we arrived the car was in a barn and had clearly been rolled in 1967 on a race track somewhere as it still had 1967 Firestone race tyres fitted!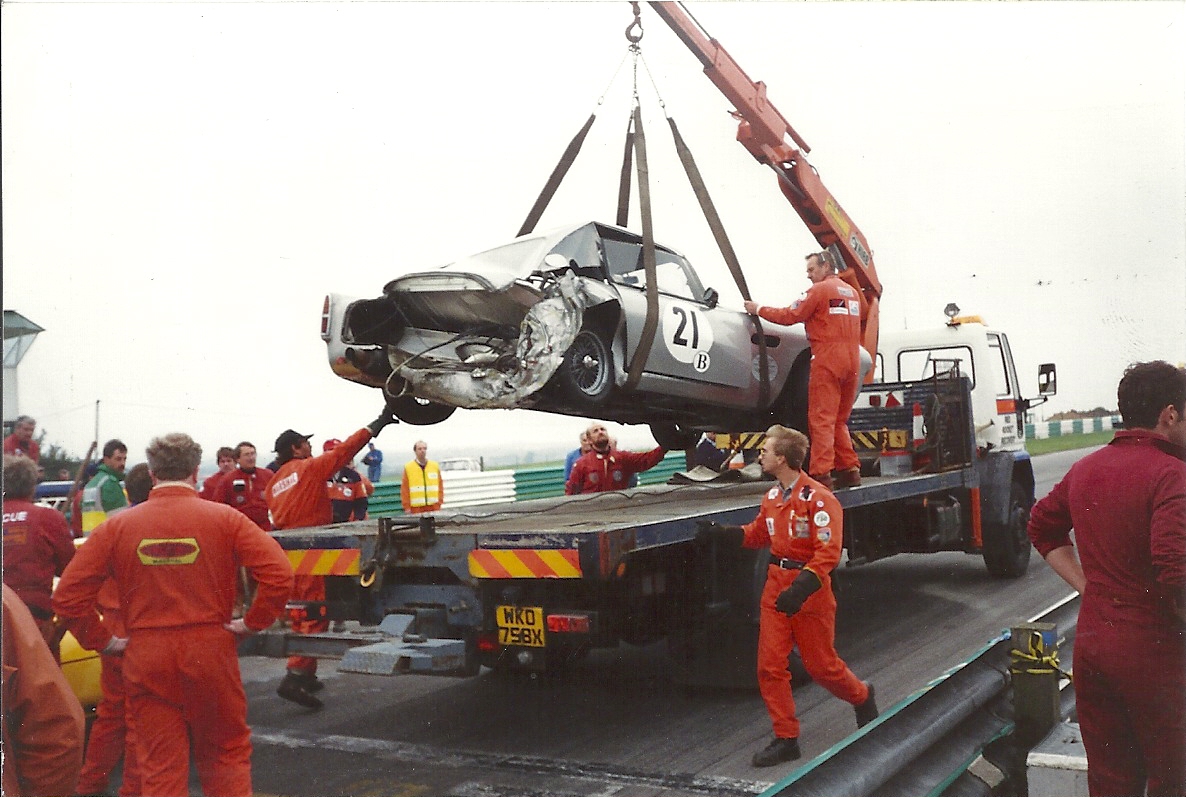 This car was also responsible for one of my worst 'lows' when I was hit from behind by an MGB doing 80 mph on a startline incident in 1994 at Snetterton. We did rebuild it but the cost forced its sale to a client who campaigned it until he in turn smashed the front in a first lap incident at Mallory Park. Oddly enough the car is currently owned by the son of the other driver involved in that incident.
4. JHR 401B - DB5/1618/R. Just before 4 AYO was sold I started (slowly!) to build my second lightweight race car. This was a DB5 I had owned for many years and had been originally bought as an abandoned chassis out of a farmer's field in Sussex for £500 in 1982. JHR languished in a patch of nettles outside the G&Y workshop in Mere until 1991/2 when I decided to start making it into a race car. Work continued spasmodically but received an overdue financial boost when 4 AYO was sold. JHR became my next race car. However it did not last more than one season as a client came along and offered me money for it!! I sold it but sadly a year later he lost his life in an accident in another car at Thruxton. His widow decided to sell the car and was subsequently bought by Ian McCallum who has enjoyed much racing success with co-driver John Bussell. The car has subsequantly been sold to the Perivoli Trust after an accident at Spa. It is awaiting restoration as a road car.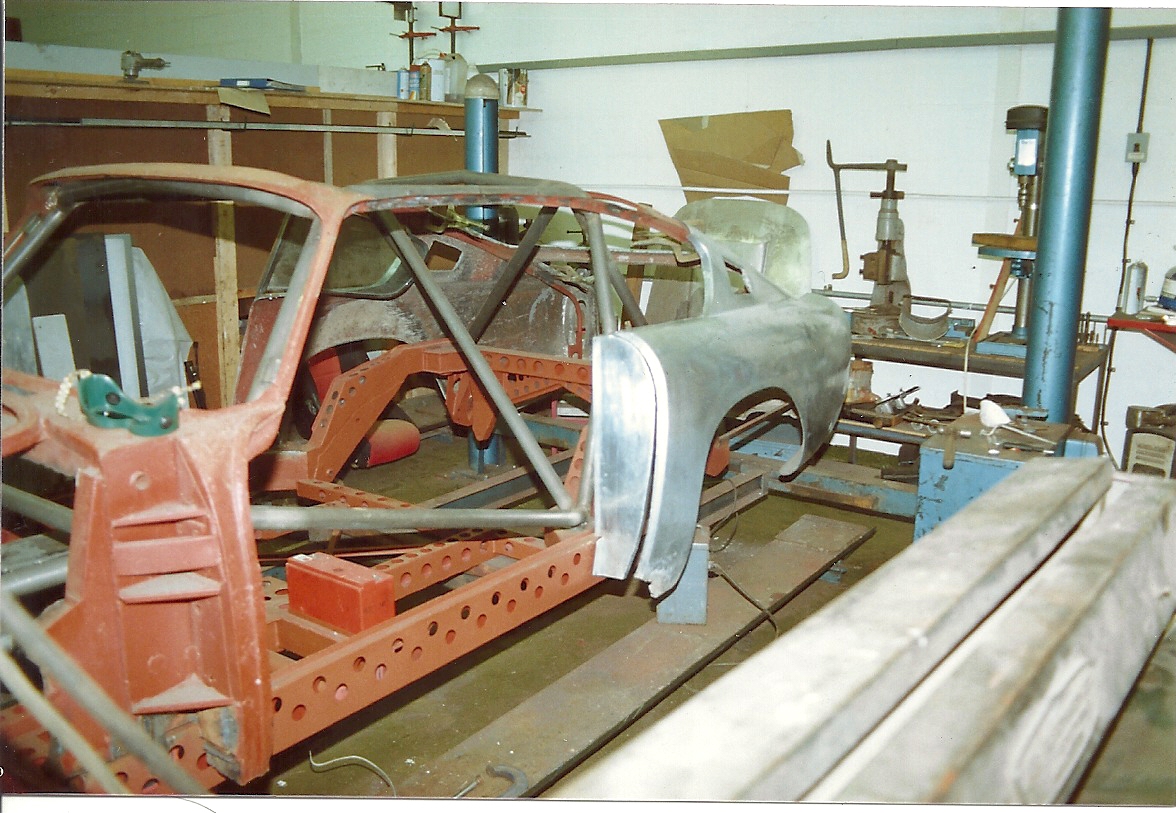 5. OAY 555F - DB6/3421/R. When the DB5 was sold I had two DB6 "basket cases" down in my barn. They were both rusty wrecks but more or less complete cars. One became my 1997 Peking to Paris Rally car (CRF 222) which I shared with my co driver. The other was built into a lightweight racing car to AMOC fully modified rules. OAY 500F became the first to date only lightweight DB6 in the world. I still currently own the car and intend to race it again.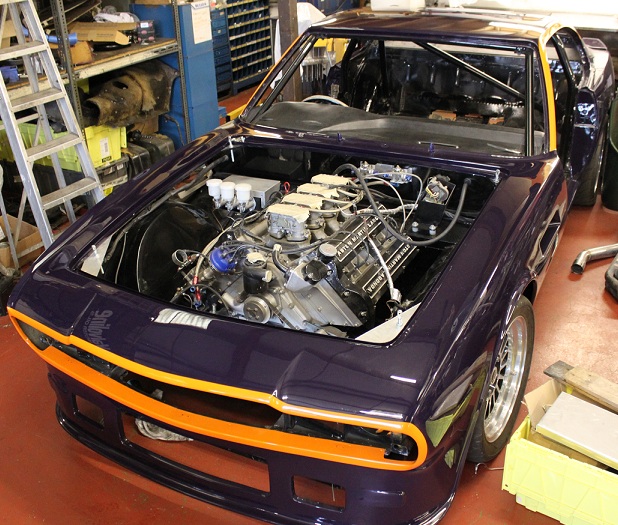 6. CTO 935K - DBSV8/10305/R This is another car bought relatively cheaply some years ago. It is still under construction but will hopefully appear in 2012 as an F.I.A V8 prepared for racing. Whilst it will not be that competitive being too heavy in F.I.A, specification it is a race car and not many V8's are seen in the Historic Racing world in general. CTO will join this small group after many years off the road. We await in anticipation to see how it performs!
7. A further addition to stable was the arrival of 1 AM N24 V8 Vantage. Chassis number 008 this was one of 15 cars built at Gaydon by Aston Martin themselves rather than Prodrive. This car initialy raced in Asia before being brought back to the UK in 2008. In 2010 it competed in the Duabi 24 hour race with help from GMR Developments. I had it supercharged to increase performance and changed its colour from yellow to puater grey.